Marketing in Middle East Moves Up a Gear
CMO Summit highlights key developments for effective marketing
The Chief Marketing Officers' Middle East Summit, held in Dubai on 12th & 13th October 2009, highlighted some exciting marketing developments in the region.  Cuts in overall marketing budgets had brought leaner, more focused marketing campaigns.  Listening to what customers want and offering opportunities for the customer to have a conversation with the company was key to success. The growth of internet access, mobile telephone usage combined with younger consumers with higher purchasing power offers marketers a unique challenge.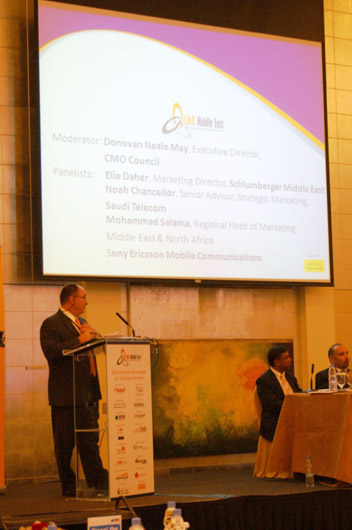 The Middle East has the fastest growing online population (currently represents 5% of the world's internet population) but only 1% of content is in Arabic – a situation which will change as new content providers and search engine technology develop hand in hand, explained Wael Ghomin, Regional Marketing Manager at Google.
Yolanda Delport, Marketing Director, Al-Futtaim Automotive said, "Great marketing isn't about a great marketing budget but about being creative when others aren't,"  stressing that being innovative and thinking outside the box can get results which are, at times, even more effective. She also emphasized that whether guerilla marketing targets smaller groups of 30 or 3000 potential clients, the key is to make your message stand out above the competition, find out as much as you can about your customers and what they are thinking about, so you can help them reach a purchasing decision.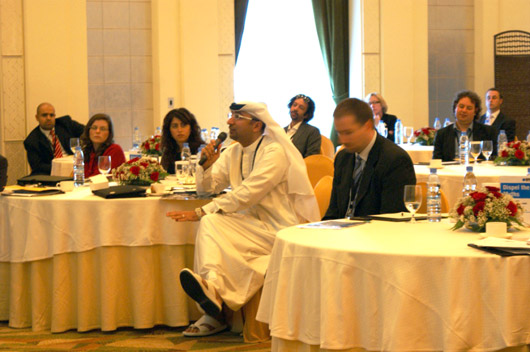 Organized by Artaaj Strategic Business Events, the summit assembled heads of marketing from several international and local companies and presented the latest in cutting edge marketing solutions including increased customer interaction via a two-way dialogue using social media and personalized websites. The panel of speakers included Hamad M Bin Jejren, Department of Tourism & Commerce Marketing, Thatcher Brown of the Jumeirah Group, Ian Hitt of Epsilon International, Klaus Middeler of Ericsson AB and Noah Chancellor from Saudi Telecom.
A panel discussion involving the advisory board members of the Chief Marketing Officers Council addressed the challenges and risks facing multinational brands and the requirements for success in localizing global brands in the MENA region.  Donovan Neale-May, Executive Director, CMO Council expressed his pleasure at the success of the event:
"We had a compelling and insightful day of discussions and interactions on a wide range of topics relating to marketing effectiveness in the MENA region. Measuring, managing and monetizing marketing campaigns for every organization, large and small is the key message from the summit."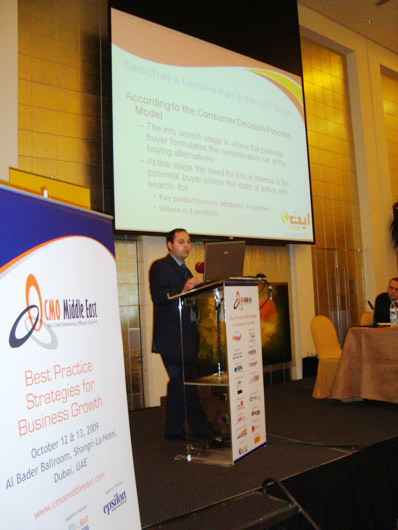 Citi, DTCM, Ericsson, General Motors, Adobe, Spinneys, Maktoob, Google were just a few of the companies offering an insight into their marketing approaches and solutions at the event, which is scheduled to be an annual occurrence on Dubai's event calendar.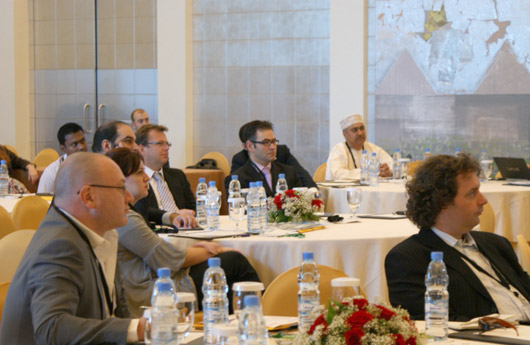 Contact for press enquiries:
Dee Booth – Marketing Manager at Artaaj Strategic Business Events
To see full Summit agenda, please visit:
Tel: +971 (0)4 325 1080
Fax: +971 (0)4 325 1090
Chief Marketing Officers Summit – Middle East
About Artaaj Strategic Business Events
The Strategic Business Events division of Artaaj (SBE) was established to develop a wide range of senior level business to business platforms that will specifically target selected industry groups. We will capitalize on our extensive event management experience to attract the highest level of key decision makers from private sector as well as government authorities.
As always, Artaaj maintains the highest standard of research and product development. Our team offers over 25 years combined track record in this area, with seasoned professionals making sure that latest market information and trend intelligence is delivered by only the best-of-breed speakers and solution providers.
Multiple opportunities for networking and new business development are built into each program to provide maximum attendee ROI for both time and money invested.