The World's Finest Entertainment Experience and Total Home Control: Now in One Seamless, Easy-to-Use System.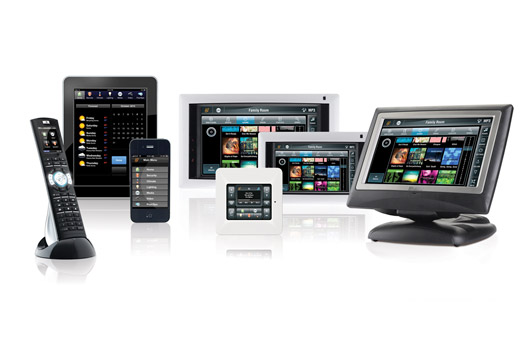 An ELAN g! Entertainment and Control System offers an almost infinite variety of music, from your media or from the Cloud, in true audiophile sound. And, a world of dazzling visual entertainment, from movies, sports, news and more, in any and every room you desire. And it's all integrated seamlessly with the other systems that make your home comfortable and safe, from climate and lighting to video surveillance and security.
Wherever you are, you're in total control. With one, graphic, easy-to-use interface on a wide variety of devices, from handheld remotes to tabletop or in-wall touchpads – even on your iPhone or iPad, when you're away from home.
No other Smart Home system is so brilliantly entertaining, so well integrated, so easy to use and expand. As you explore all the possibilities of the ELAN g! System, try to imagine your home made spectacular. And Your World Made Simple.
Come down to Big Boys Toys 31st Jan – 2nd Feb 2013 to see and try these and many more amazing products.