Artaaj were invited in January 2008 to meet with Qatar Steel in Doha to assist them in organizing their 30th Anniversary celebration. Having worked on numerous concepts for them, Artaaj were commissioned in June to work on making their event a reality.
Artaaj developed a documentary which covered their 30 years from their inauguration to how they have become such a successful corporation, not just from a financial standing but also all the good they have done for the community over the years in Qatar.
Artaaj also took on the tasks from designing their invitations, producing a unique pre-function gallery made from steel rebar's, erecting a state of the art stage and entertainment for the entire evening.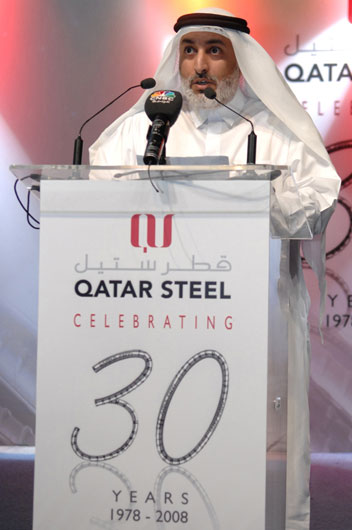 The event saw over 300 attendees and included an award ceremony for both their employees who have achieved the 30 year milestone and for the traders who had long standing relationships with the company. The awards were handed over by Qatar's Minister of Finance & Economy and by Qatar Steels General Manager.
The following day the event was hailed a huge success by the media present that evening in much of the national and international press.