A hunting vehicle that can change colour depending on its environment and has an aerial drone that can spot prey from up to two kilometres away. The machine, built in the US, will make its world debut at Big Boys Toys.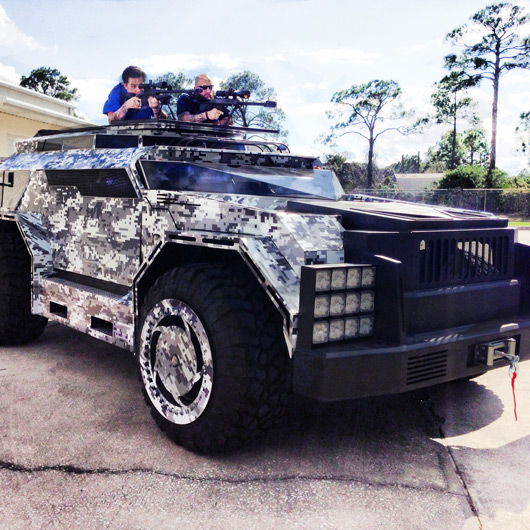 The vehicle can change to one of four colours to blend in with its surroundings.

It also has a drone that flies in a 2km radius and captures images of prey, while an onboard detector picks up the sound of animals within 300 metres.