Artaaj was commissioned to build a themed exhibition titled 'Citizenship in Islam', for Watani Al Emarat Foundation.
The objective of the exhibition was to highlight how the first Islamic community was established and the guiding principles that led to its formation.
The custom-made installation showcased the combination of ultra-modern technology & innovations with traditions & ethnicity.  Large touch screens with animations that allowed visitors to view the migration course details were the highlight of the exhibition.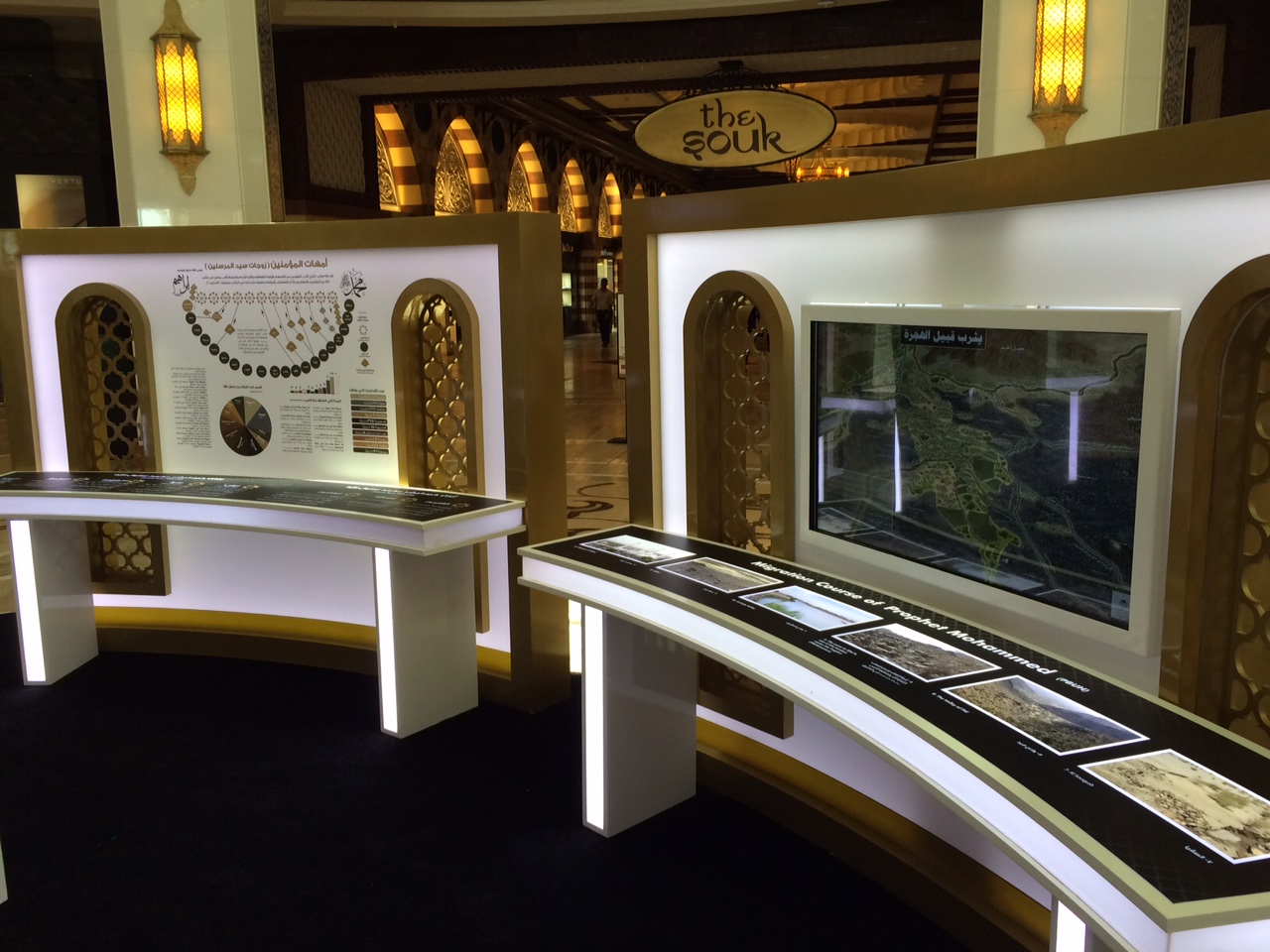 Artaaj executed the entire design, production & management of the kiosk satisfying client's expectations with high-end quality & service.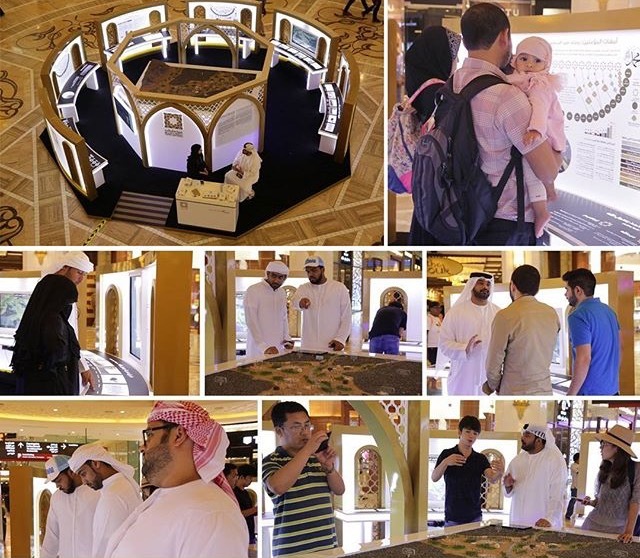 The exhibit was held at Dubai Mall, Souk Atruim area from September 13th till 20th, 2015.