The prestigious Armed Forces Officers Club – Abu Dhabi, takes pride in hosting its annual rendezvous – The AFOC Open Sports Festival – and the current year being its 16th year was no different. With HH Sheikh Mansour bin Zayed Al Nahyan as the main sponsor for this event, it was destined to be a glorious affair. Artaaj was signed on by AFOC as their turnkey events partner for this important event – from the conceptualization to production & complete management.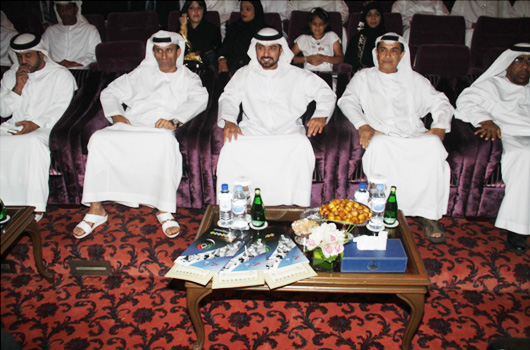 The show was attended and presided by HH Sheikh Hamdan Bin Mubarak Al Nahyan and was covered 'live' by ADTV.
The venue was decked up with flags & palm tree lights along the drive-way with beautiful ambience lights & sky-trackers flaking the VIP Entrance to the Club.
The stage was designed keeping in mind the high profile nature of the guests and flanked with the latest technology LED. The slick stage design demanded equally enthralling performances – and a no compromise show was delivered with artists flying in from UK, Europe & Asia to wow the guests.
The show started off with the National Anthem and the recitation of the Holy Quran, followed by the ceremonial address by the Chairman Lt. General Mohammad Hilal Al Kaabi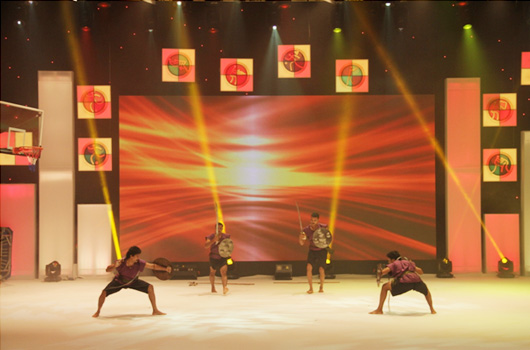 The on-stage entertainment was capsuled by an Operate which was developed and presented by Artaaj. The stage act featured renowned Emirati personality Mansour Alfeeli and fell in place as a smooth flow to usher in each of the mind-blowing International performances – Freestyle Football, South Asian Martial Arts, The Slackline Act and finishing it off with the high-energy Freestyle Basketball show.
That was not all – a customized laser animation show and a corporate film montage retained the identity of the show by reflecting on the Festival's glorious past and showcasing what one can expect in its current year.