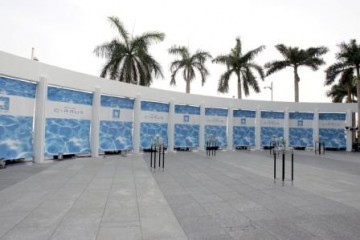 CIRRUS Developments recently choose Artaaj Events to launch their second major development, Aquarius Gate.Comprising of residential and commercial property, the property is a 'first' in many ways, including the launch event itself.
From the moment investors and guests arrived, they were welcomed through a channel of over 20 elegant models to guide them to the pre function area where they were entertained by a classical string quartet. After that it was then on to the the high tech event area through a fog screen and onto the main feature of the evening: the 3D hologram.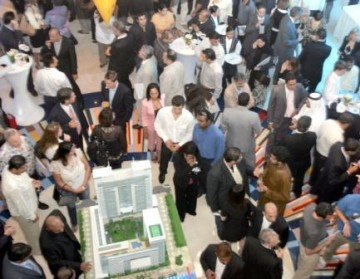 Artaaj created this unique 3D hologram to showcase the property with their computer generated sales manager explaining the development. Hugely publicized, the technology was a crowd puller and ensured an overwhelming response to the development. Other event technologies included elaborate moving heads and water screens used to great effect to create a differentiator for the development.
A truly successful launch and partnership between CIRRUS Developments and Artaaj, one which both parties are looking to repeat and expand on.