Artaaj successfully executed a customized exhibition stand for Aqua Industrial Group, an Italian based company specializing in swimming pool equipment & accessories. The exhibit was built at the DWTC as part of The Leisure & Hotel Show.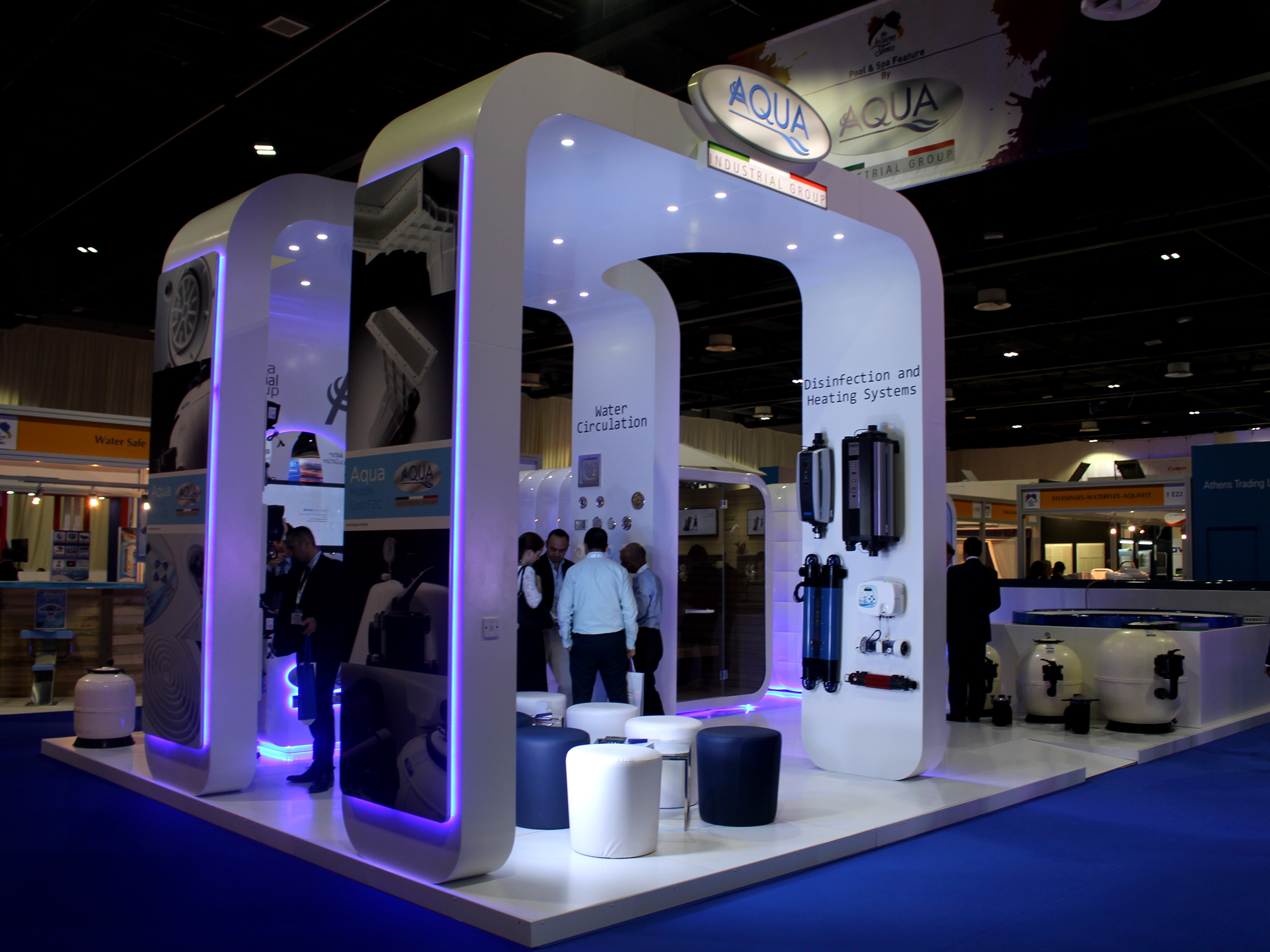 [Image]
The futuristic design of the stand was inspired by Aqua's major products that were in harmony with the company's concept & vision.
[Image] [Image]
While visiting the stand, the guests could enjoy a built-in water pool, luxury sauna, steam units and view water treatment products.