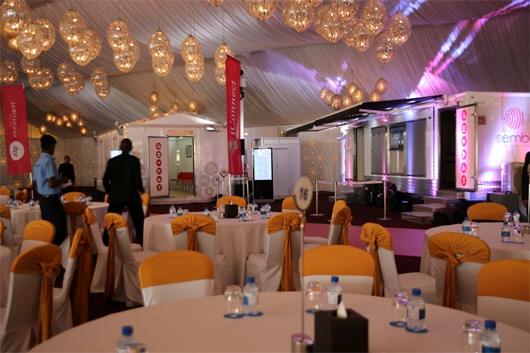 Artaaj was commissioned to create and execute the launch for Sembio products.  Sembio products are state of the art mobile biometric solutions required for visa processing. The product sizes ranged from 40 foot container to RV wagon and tent to solutions in a suitcase.
Atlantis Asateer tent was chosen as the venue to host diplomats from countries around the world and inform them about the new products.
Artaaj designed and produced the stage, handled production and AV, MC, registration and mini exhibition area.  Production of the corporate video for all four products was also  handled by Artaaj.