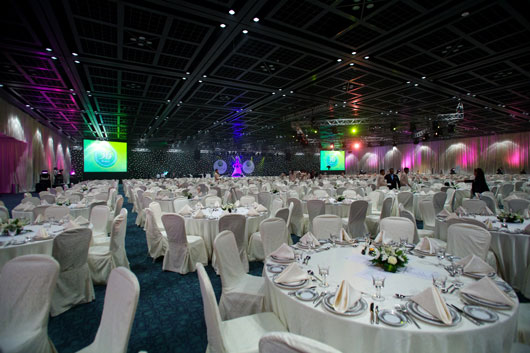 Artaaj organized a combined event for Dubai Islamic Bank – its 36th Anniversary and Best Employees Award Ceremony – on 28 March 2011. The event, which was held at Dubai World Trade Centre, accommodated more than 1000 guests and a number of VIPs.
Artaaj provided the full event solution from conceptualizing to implementation, including the entire theme design, stage, collaterals, games, victualling, venue management and event sequence.
Without leavening the corporate atmosphere of the event, Artaaj arranged a raffle and an Xbox game competition to add entertaining elements to the event. The client's key goals of expressing appreciation of their team members and the completion of 36 years of successful, progressive business were well delivered during the celebration.