Artaaj is proud to have been associated with this year's biggest event for Abu Dhabi Education Council – Bedaya 2012. Marking the start of the new academic year for schools in Abu Dhabi, Bedaya was a 2 day event involving a magnitude of 13,000 guests. The guest profile was made up of Principals, Teachers & Support Staff who were briefed on the vision and goals which Abu Dhabi Education Council has set for the current academic year. The guests were from Abu Dhabi on 2nd September (Day 1) and from Al Ain & the Western Region on the following day and the venue was Abu Dhabi National Exhibitions Center (ADNEC)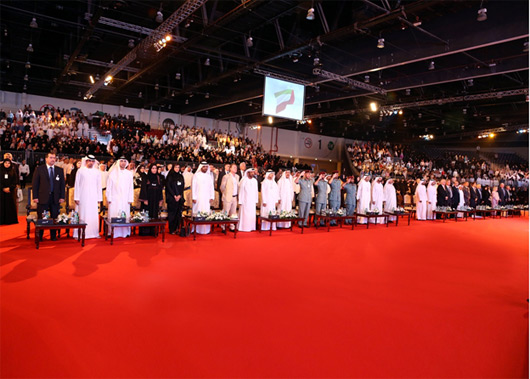 The event was anchored by the key-note address from Dr Mugheer Khamis Al Khaili – Director General of Abu Dhabi Education Council – who delivered an inspiring address to the entire family of ADEC on the achievements and milestones of the past year along with the targeted achievements and goals for the current year.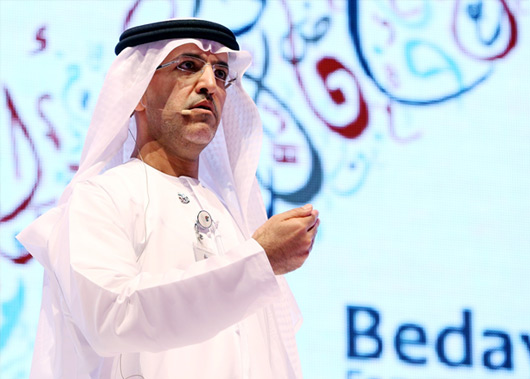 A unique logo identity with a corresponding theme made up of Islamic Calligraphy patterns and motifs was conceptualized and developed by Artaaj. This theme and identity was carried across all communication and branding for Bedaya 2012.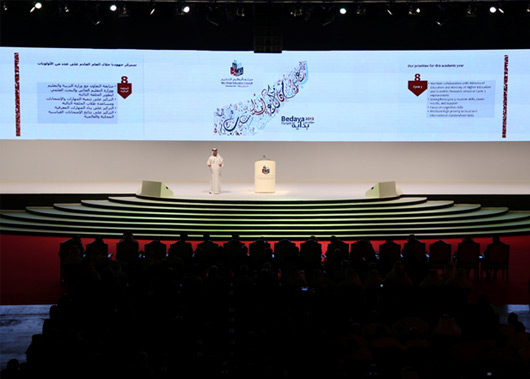 The event also involved an exhibition stand display by various Internal Departments of ADEC and external Government entities, totaling to 20 booths. All guests were guided and logistically managed by ushers and crowd control staff right from the parking area until they were seated. With plentiful direction signage's placed in and around the venue including the approach roads, traffic flow was managed to avoid any bottlenecks. This was critical due to the magnitude of crowd per day – 6500 guests!
The extent of support provided and involvement by ADEC from the kick-off meeting on 23rd August 2012 until the event was delivered had been phenomenal and fantastic at every level. Artaaj acknowledges and appreciates the ADEC team – after all, we burnt the mid-night oil together!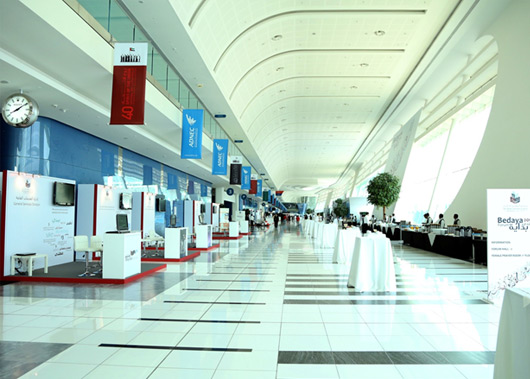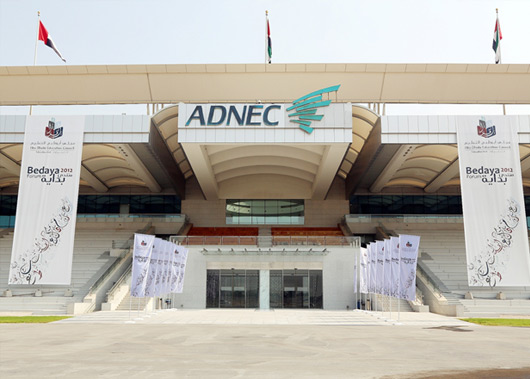 Artaaj was the chosen turnkey partner to deliver the above, broadly put into the following areas – Conceptualization, Creative Design & Management of content, Event Production, Logistical Management along with Crowd control – all this in 11 days!
Last Words – A fantastic show with a fantastic client!