Fausti Stefano guns range at Big Boys Toys 2012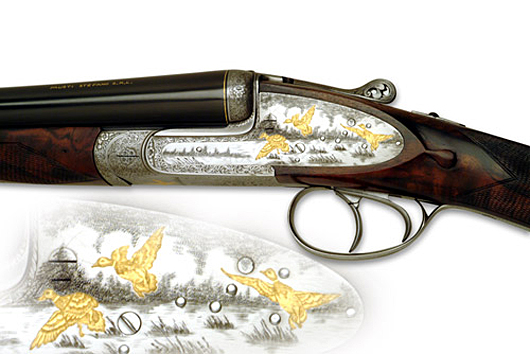 Fausti has been manufacturing hunting and competition shotguns with great care and passion since 1948 combining century old traditions with progress and modern technology. Fausti over under and side by side shotguns are designed to meet the specific needs of very demanding hunters and shooters. They can also become true collector pieces with technical and aesthetic features which represent a milestone in time. The company was founded by Stefano Fausti and is run by his three daughters Elena, Giovanna and Barbara.
What makes Fausti unique is the ability to blend century-old craftsmanship and skills in the creation of guns which continuously evolve towards perfection and also acquire a "neoclassical taste". The whole family is directly involved in the process of gun making and can rely on a staff of extremely trustworthy craftsmen bonded through years of great cooperation. That is why you will feel the soul of the skilled artisans when you hold our guns.