ARTAAJ EVENTS was commissioned to build a 100 sq m stand for FEDERAL NATIONAL COUNCIL at GITEX – Technology Week, which was held at the Dubai World Trade Centre. The custom-made installation showcased the combination of tradition & ethnicity. Large touch screens with animations allowed visitors to view the details of what the client had to offer which was the highlight of the stand.
Federal National Council is the fourth federal authority in terms of order in the hierarchy of the five federal authorities stated in the constitution, namely: the Supreme Council of the Federation, Federation President and Vice-President, Federation Cabinet, the Federal National Council, and the Federal Judiciary Constitution.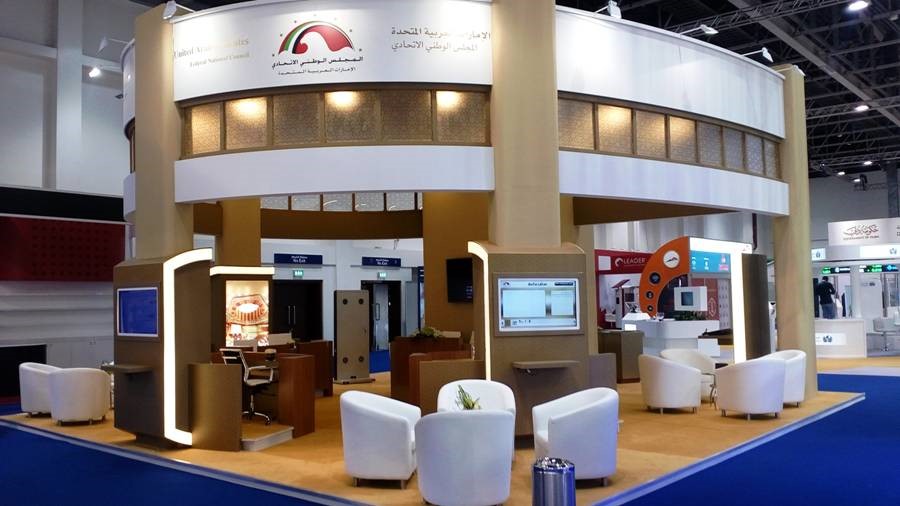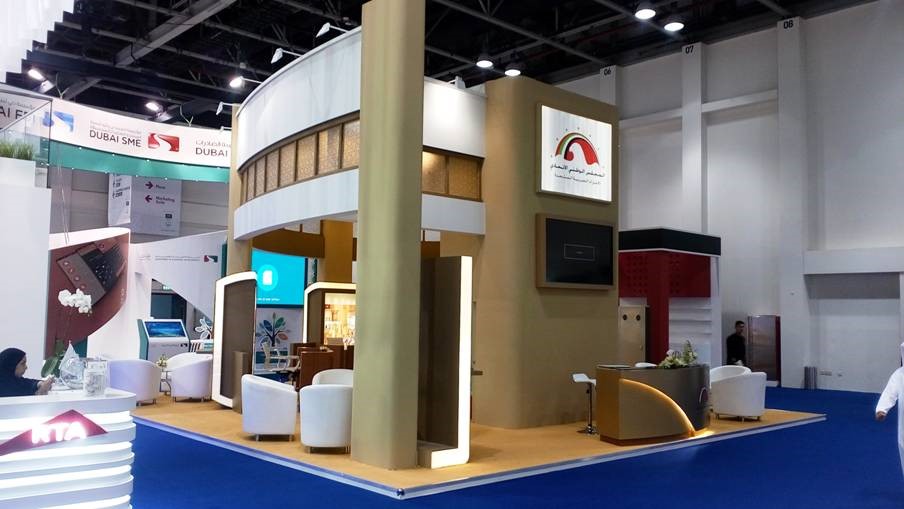 The vision of Federal National Council stand, was brought to reality by focusing on their conceptual design and managing their project at every phase right until completion.