It was winter and it had to be the time for Happy Winter Fest at Abu Dhabi Mall… There was truly something for everyone there.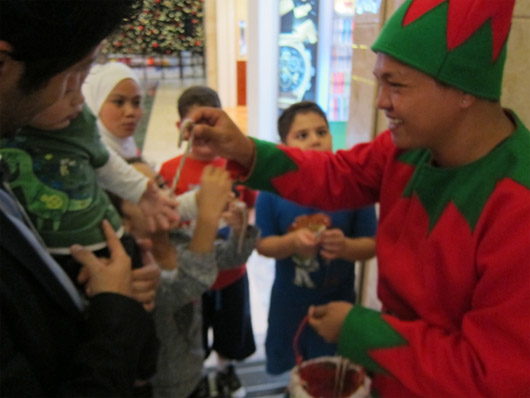 The annual winter celebrations at Abu Dhabi Mall only get bigger and better year on year.
The biggest tree was back again and so was Santa with his Elves.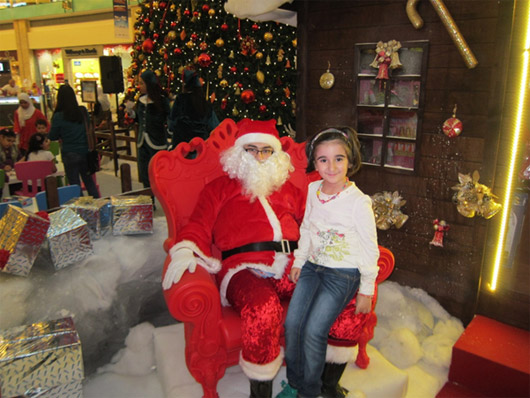 The theme and design created by Artaaj brought to life Santa's Toy Factory in Santa's Winter Wonderland from 14th December. The ambience transported guests into Santa's world with a larger than life decorated tree, Reindeers, Penguins, Elves and of course – gifts from the Toy Factory!!!
Families took pictures with Santa in front of his Grotto and received exciting gifts.
The color and spirit of the festive season was spread around with Elves zipping around in their electric-bikes and surprising guests by handing out candy canes. Boy – Does Abu Dhabi Mall know to take care of its guests…They sure do!!!
The toddlers and kids were entertained with innovative Arts & Craft workshops including the yummy Muffin & Cookie Decoration.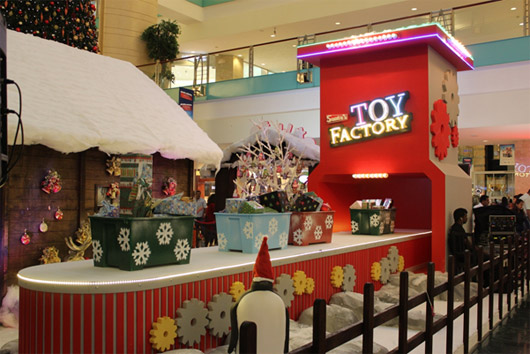 Wish? Did you say wish? Yes! We think we heard it right, and so did Santa. A wish card by every child went up on the Wonderland's Wish Tree. You never know what comes true!!!
And saving the best for the last – the fantastic promotion run by Abu Dhabi Mall was too tempting to pass! Weekly prizes of iPhone5 and iPad3 and the Grand Draw of a brand New Merc!!!
It was all happening here at Abu Dhabi Mall.
The activity kept the guests engaged until the 10th of January.
Artaaj is honored and proud to have been associated with this project twice in a row with the team at Abu Dhabi Mall.