Artaaj has been commissioned by J&J to organize a catchment area programme to educate women on their personal freshness product, Carefree. Research showed that women in the region were not aware of the product category and its proper usage, and our objective was, therefore, to increase awareness and trial by giving out samples.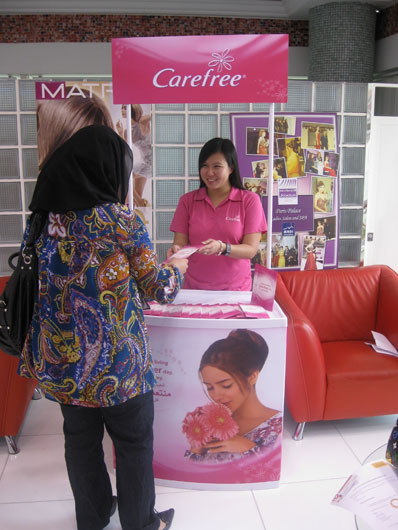 Visits were organized at various locations such as beauty salons, gyms, supermarkets, spas and universities where the target audience would be ready to receive the message in a relaxed environment. We consulted with the client to select suitable areas from a large list of potential distribution areas. Permissions were then sought from relevant government authorities in the respective Emirates as well as from the venues. After a training program with the client, promoters visited the various areas and handed out informational leaflets and individually wrapped product samples. Our logistics team along with their vans were present to move stock, set up branded stands and assist the consultants. Consultants were dressed in branded wear designed by Artaaj.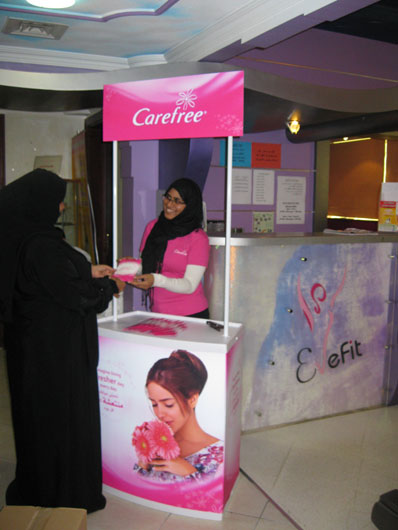 The summer effort will personally reach out to 37,000 women in the UAE. A similar campaign is soon to be rolled out in Oman & Kuwait, and future campaigns are slated for October 2009 and January 2010.