Merlin Digital will be offering the gadget lovers of Big Boys Toys a bank of innovative and cutting edge products.
RoboStep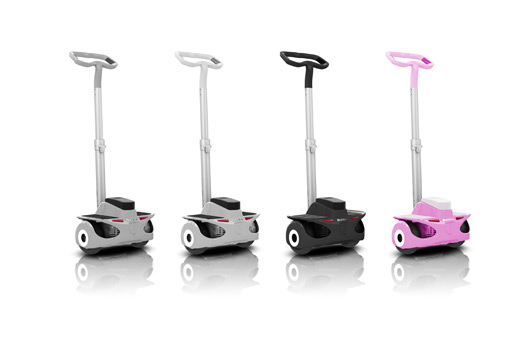 This powered personal carrier uses computers and motors in the base to keep it upright when powered on with balancing enabled. Tilting the body forward on the platform and backward makes it move in either direction. The intelligent carrier notices the change in its centre of mass, and first establishes and then maintains a corresponding speed, forward or backward. Gyroscopic sensors and fluid-based levelling sensors are used to detect the shifting weight. To turn, the user manipulates the handlebar left or right. It can travel up to 12.5 miles per hour (20.1 km/h). It's ideal for pedestrian friendly cities and communities as also Exhibitions, Large Warehouses and Factories, Mall and Airport Security, Large College Campus and Hospitals, Short Distance Commuting and for replacing the golf cart. Low energy consumption and less dead weight translate into an extremely low operating cost – only AED 0.03/km per person, 20 times less than the cost of a 1.2 litre-capacity car. It runs on high capacity lithium ion battery that is replaceable and has a rated life of over 3 years and 30km travel distance on a single charge. It requires a key to operate and features a security alarm. The Golf package version includes low-pressure tires that barely disturb the turf, a scorecard holder, and a bag carrier that automatically positions your clubs upright after you step off.
iPhone4 Projector

A dockable projector for the iPhone, which can project an image on to any surface, this can be used to watch movies, YouTube clips and presentations from the iPhone directly in a large cinema quality display (640 x 360-pixel resolution image up to 100") using the cinema-standard DLP technology with high brightness. The 2,100 mAh battery can be used to charge the iPhone. The 12 ANSI lumens LED-lit projector lens is on the top of the case near the iPhone's headphone jack and the case easily slides onto the iPhone4. Easy to operate, all that has to be done is plug the iPhone into the device and turn on the projector. The iPhone 4 will begin mirroring and automatically start projecting whenever as soon as a video application is run.

GPS Car Mirror with Wireless Backup Camera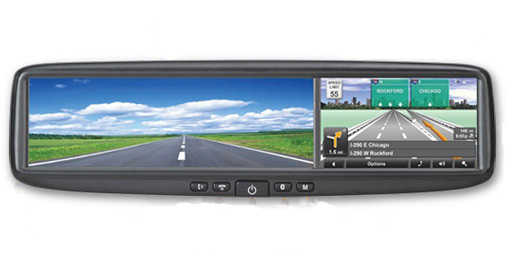 The Merlin GPS Mirror simply clips over the regular car rear-view mirror and gives access to GPS Navigation, Bluetooth Handsfree Speakerphone and a Reverse Parking Camera. This Merlin GPS Mirror kit also plays MP3 tracks and DIVX Videos.
Avitron
The first Bionic Bird, this has the fluidity of a bird and performs like a plane. The feeling is visceral while using the finger tips to control this bird through curved trajectories in the sky, as it glides majestically, silently and effortlessly. Fitting all the working components into this life-sized bird's body (8 cm x 2 cm inner diameter) has given it an ultra-compact structure, a centrally aligned "vertebral column", super mechanics—a proprietary patented speed reducer at the end of the motor dispenses with the usual extensive train of gears, and enables a tenfold reduction in the space required—and micro electronics on a postage stamp-sized board.