Street Surfing at Big Boys Toys Super Show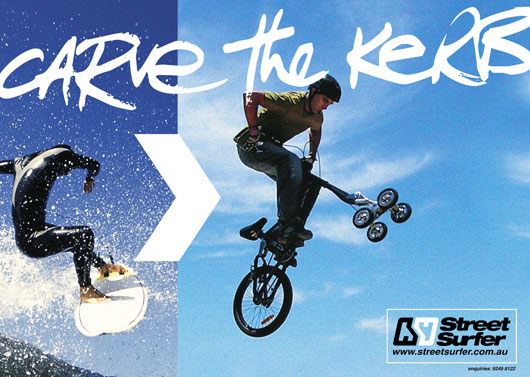 The latest addition to the Big Boys Toys Super Show is the Middle East launch of the world's first 5 wheel bike by Street Surfer, In addition to its unique appearance, Street Surfer has three key characteristics that distinguish it from a traditional cycling experience; enhanced stability, the 'surfing/carving sensation' and the patented front and rear suspension system.
The pendulum-like flexibility of the front boot assembly, in conjunction with two sets of wheels that operate independently, enables the Street Surfer to better retain traction with the road/riding surface. This offers riders superior balance, stability and additional thrill in the ride.
Because riders steer the Street Surfer by leaning their bodies instead of turning the handle bars, a feature unique to Street Surfer, the feel of the ride can be described as being more akin to surfing or snowboarding. This handling and cornering methodology significantly enhances the riding experience.