It was Rugby time of the year again, and there is no better pleasure than working with a client on a repeat project after successfully delivering it in the previous edition. Artaaj was delighted to with Xerox Emirates on their Sponsorship Stand at the Rugby Village in UAE's biggest Rugby extravaganza – The Emirates Rugby Sevens!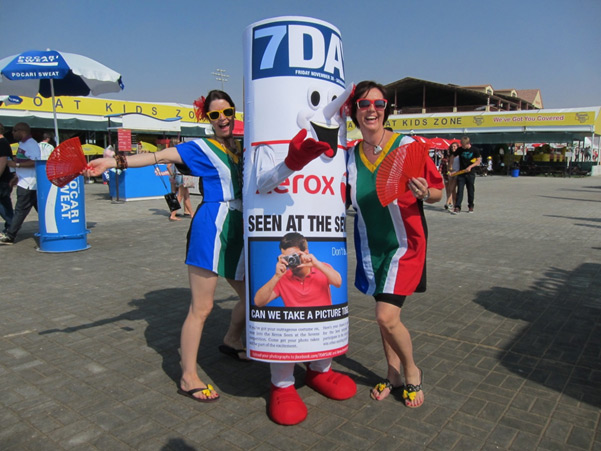 The project held-on to the bones built last year, but with a fresh body on it! In simpler words, the structure was re-built by Artaaj and the fresh activities around it gave the new feel to the stand. The concept revolved around 'Xerox and the Sevens' – with a rely race of Seven different challe nging and fun activities to engage and entertain the guests.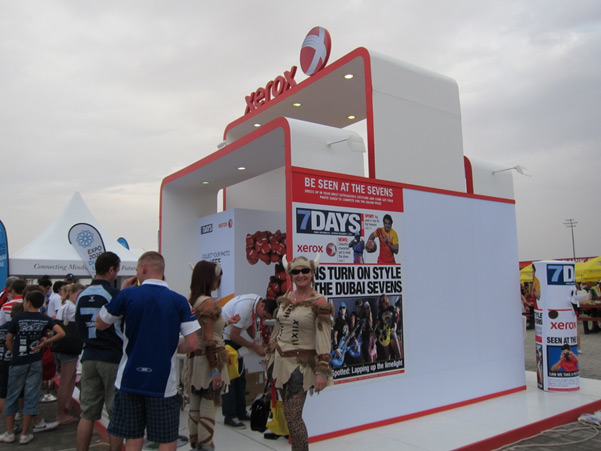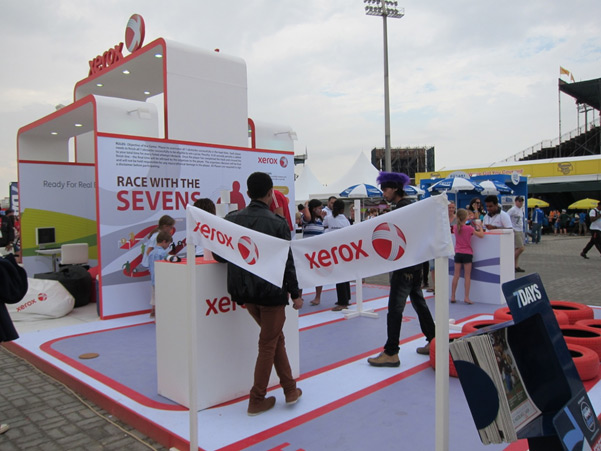 The 'Seen at the Sevens' saw a strategic tie-up with 7 Days, offering guests an opportunity to Hit the Headlines by receiving a picture inside a slick sling-carry tube.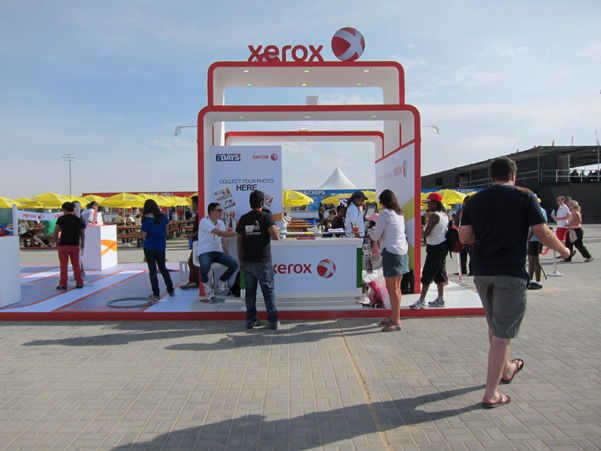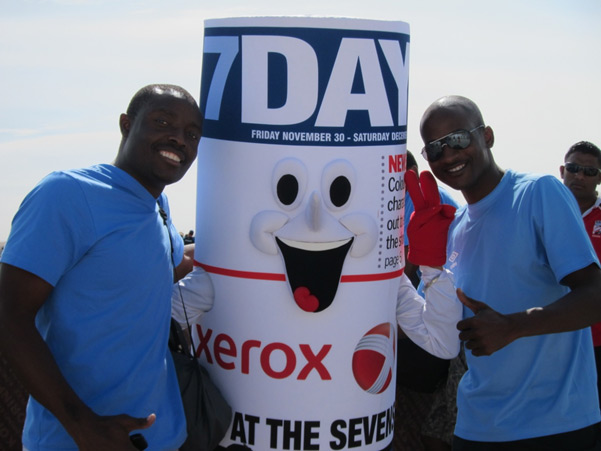 Xerox matched and delivered to the objective of offering fantastic entertainment and fun to the visitors at the Rugby Village and Artaaj is thankful to Xerox to provide the opportunity to work on this project second-time around!
We look forward to many more projects with an extremely awesome team @ Xerox Emirates!