That's not difficult, when you can have an igloo for dessert. Yes the igloos we're talking about here are the delicious slurp-able ones of the edible kind – IGLOO Raspberry and Mango, Fruit'n'Cream Duet ice cream. They are the stickless delight that one can eat on the move. Ashifa and her gang of four promoters – dressed in IGLOO branded T-Shirts and Caps spent more than two evenings handing out Duets to the children, nature-lovers and sportsmen of Zabeel Park.
The IGLOO Fruit'n'Cream Duet promotion campaign kicked off on the evening of the 15th of September, at the entrance No. 3 of Zabeel Park. At 4 pm the IGLOO trucks arrived with their load of chillers boxes and ice cream. Soon the ice cream was off loaded from the truck and into the chillers set up in strategic locales and the IGLOO advertisement boards neatly set off around the beautiful palm trees. From then on the distribution of ice creams and flyers kept the promoters on their feet.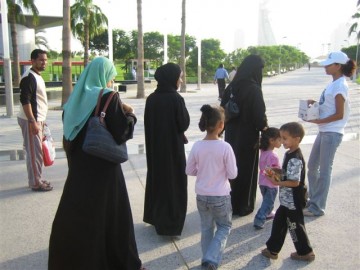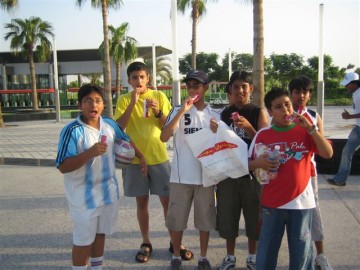 On the second day of the promotion they were located near Entrance No. 1 near Trade Centre, and moved into the play area distributing flyers and ice cream among the boys playing football and cricket. They spent time with the families there talking to them, encouraging them on to try the flavors. On the two days from 4 pm to 10-30 pm the promotion reached a wide range of the people of Dubai.