Disney Live! Mickey's Magic Show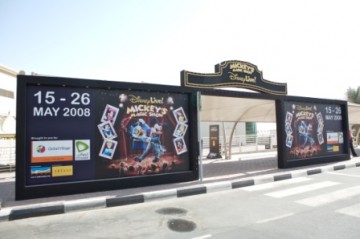 Late in January 2008, we were contracted by Global Village, a member of Tatweer, to organize and manage Disney Live! presents Mickey's Magic Show, a magical on-stage production showcasing a never-seen-before combination of master magician Mickey Mouse and the ever-dazzling Minnie.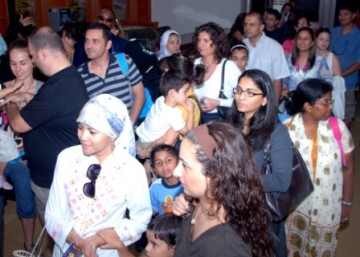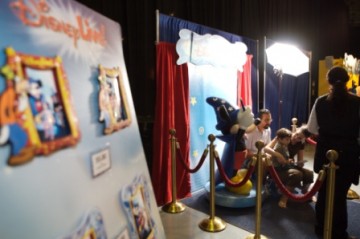 Global Village, a leading culture and entertainment destination for families in Dubai, brought in this multimillion dollar production to the GCC the first time, as part of their mandate towards raising awareness of Dubai as the foremost tourism destination in the world
The show itself is produced by the worldwide leader in producing and presenting live entertainment experiences, with 25 million people in attendance at its shows each year, which include Disney On Ice, Disney Live! among various others.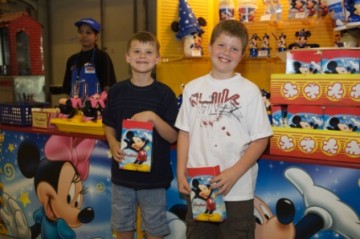 With these robust credentials behind us, we set about bringing the show to life. Working with the marketing team at Global Village as well as the production house; we created a blue print for the show, covering every aspect from marketing, sponsorship, promotion, ticketing, hospitality, infrastructure and production. With the show dates decided as 15 – 26 May, we then started generating marketing material including all outdoor, print, radio and below the line promotion plans and creative.
Our operations team simultaneously worked with the production teams at the production house to ascertain show requirements and ensure that the venue was equipped with adequate infrastructure, looking at procuring additional equipment wherever necessary. The task at hand was to create a theater seating an audience of 2000 from scratch at Airport Expo, an exhibition center in Dubai. Designing the venue and seating plans, the teams overcame several challenges along the way including several moves from one hall to another, as well as another corporate potentially taking over the hall partially midway through the show!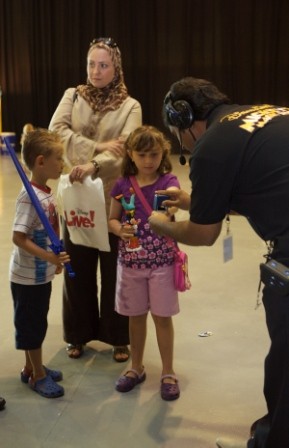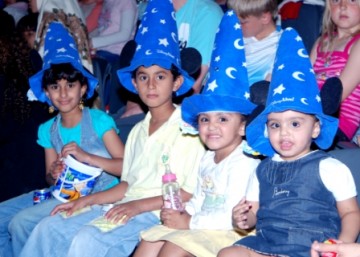 As the show dates came closer, we worked with the Global Village team to put together several promotional events where Mickey Mouse was flown into Dubai to attend the show announcement press conference, make a special appearance at Ibn Battuta Mall as well a visit to the Dubai Center for Special Needs. After the press conference, tickets went on sale, with all the media started coming on line with newspapers and billboards around Dubai splashed with advertisements, and the radio ringing aloud with Mickey's Magic Rap!
All too soon, the production team were flying in, with their equipment freighted across from their previous show in Egypt. While we assisted them on site with the load in and build up, another part of the Artaaj team was coordinating the show crew with ushers, stage hands, merchandisers, security, housekeeping, parking attendants. All in all, more than two hundred people worked to bring the show to life!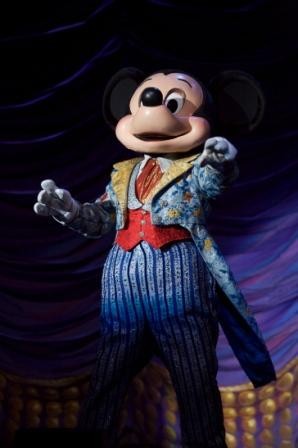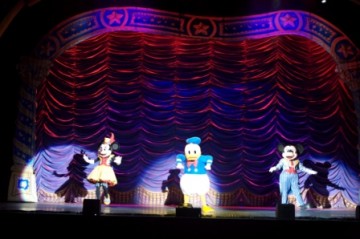 Opening day brought with it the usual jitters and challenges, as well as a very special guest! We were honored by a visit by Her Highness Sheikha Fatima, grand daughter of HH Sheikh Mohammed bin Rashid al Maktoum, UAE Prime Minister and Vice-President, Ruler of Dubai, and many other famous members of the royal family from around the emirates like, Ras Al Khaimah, Fujeirah, Sharjah & Ajman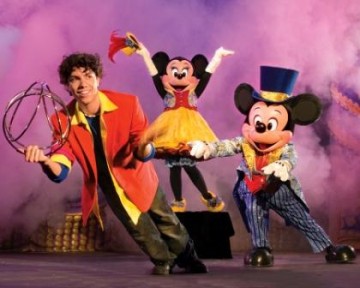 It wasn't all work and no play, however, we did have a fantastic opportunity to get to know all the teams better when our CEO hosted a networking dinner at his home on one of the show nights. Of course, we all left in the wee hours of the morning, establishing this as the first of many great nights out altogether, with ski trips and dinners galore!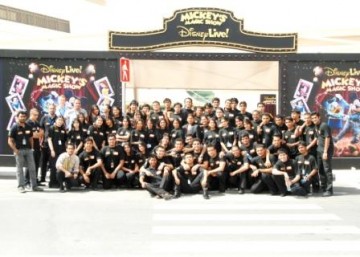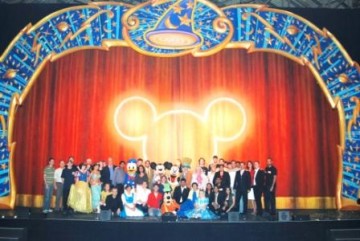 As they say, "there ain't no business like the show business", and we all had a fantastic experience working on the project, creating a more than a few lasting friendships along the way.