TBWA/RAAD commissioned Artaaj events to run a mall promotion for VISA, the number one payment card used by people around the world. The 2008 summer promotion encourages card holders to use their card abroad during their summer vacations, and win a "royal trip" i.e., get flown in style to either the Chateau de Bagnols Castle Hotel of France or the Thornsbury Castle Hotel of England, with spending money credited to their card.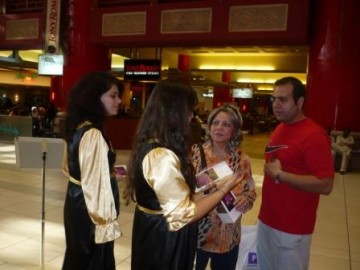 Held for 6 days at the Ibn Batutta Mall in Dubai, the promotion area had a royal feel to fit the campaign's theme complete with a set of thrones, crowns & royal robes. Our promoters dressed as "guards" and "maids" in custom designed royal livery, interacted with mall visitors, inviting them to wear the robes and crowns and sit on the royal throne. Our promoters then used Polaroid cameras, to provide the visitors with the picture instantly, capturing their royal moment forever!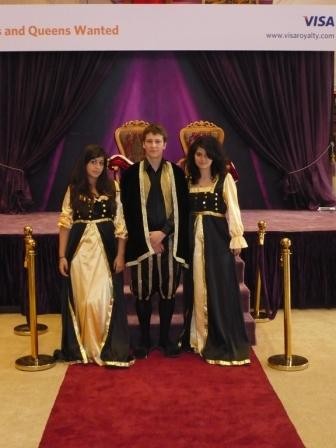 Artaaj was involved in the complete organization & production of the promotion, from the promoters, their costume designs to the production of the entire stage. This would be one Royal experience that Artaaj would never forget!